You now have your vegan sneakers Subtle Shoes et vous avez envie de pousser votre consommation de produits vegans jusque dans votre dressing ? Vous avez envie de consommer éthique et durable, mais vous ne connaissez pas de marques de mode vegan ? Let me show you some of them. My name is Camille Cottani and I am the editor of a blog dedicated to yoga and well-being. As a vegan consumer for several years, I had the opportunity to discover several vegan fashion brands over time. In order for you to adopt a 100 % vegan style, I've put together a list of brands that offer vegan clothing and accessories to perfectly match your Epsilon Subtle Shoes. Découvrez sans plus attendre les 11 marques de mode vegane que je vous ai trouvé pour adopter un look total vegan.
1. Votch : brand of vegan watches
The history of the vegan watches Votch is unique. The creator, Laura, decided to create a vegan brand after being affected by an infection called topical steroid withdrawal, which caused her to lose all her skin. After this ordeal, Laura decided to start using vegan fashion products: "Seeing the suffering that animals endured simply for fashion, and having felt the pain of losing my own skin, I vowed never to wear another being's skin again. Whatever your style, you should find the watch that suits you through the wide ranges offered by Votch. The brand also offers the possibility to simply buy the bracelets in vegan leather, pineapple skin, etc.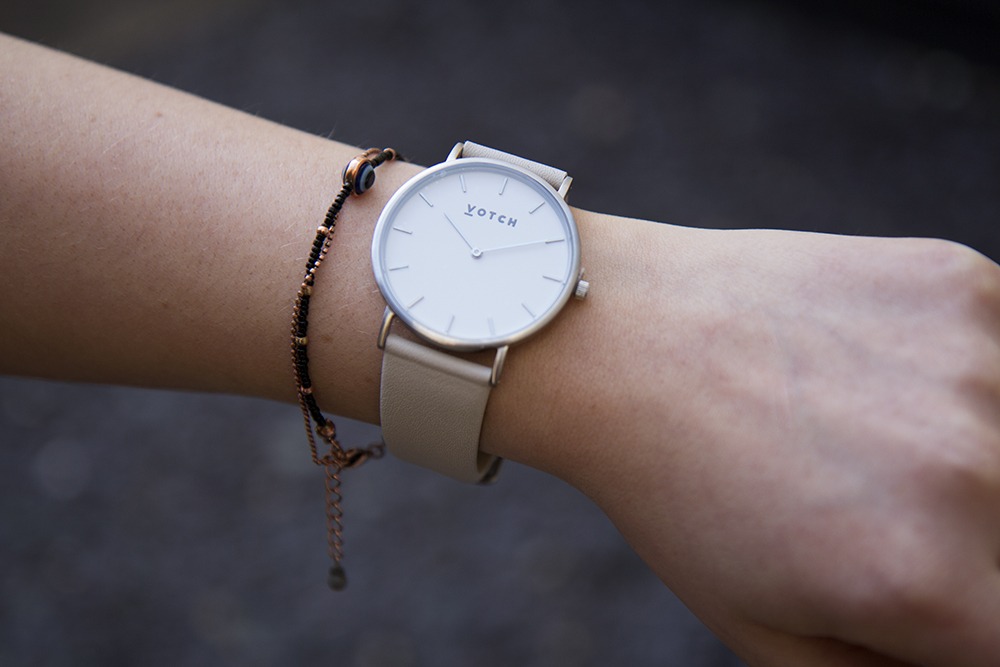 2. Angela King : vegan leather goods
No child labour, a fair wage, a large working environment and exclusively vegan materials. These are the key words of the vegan brand of leather goods Angela Roi. This vegan and ethical brand offers handbags and pouches for women, all handmade by skilled artisans.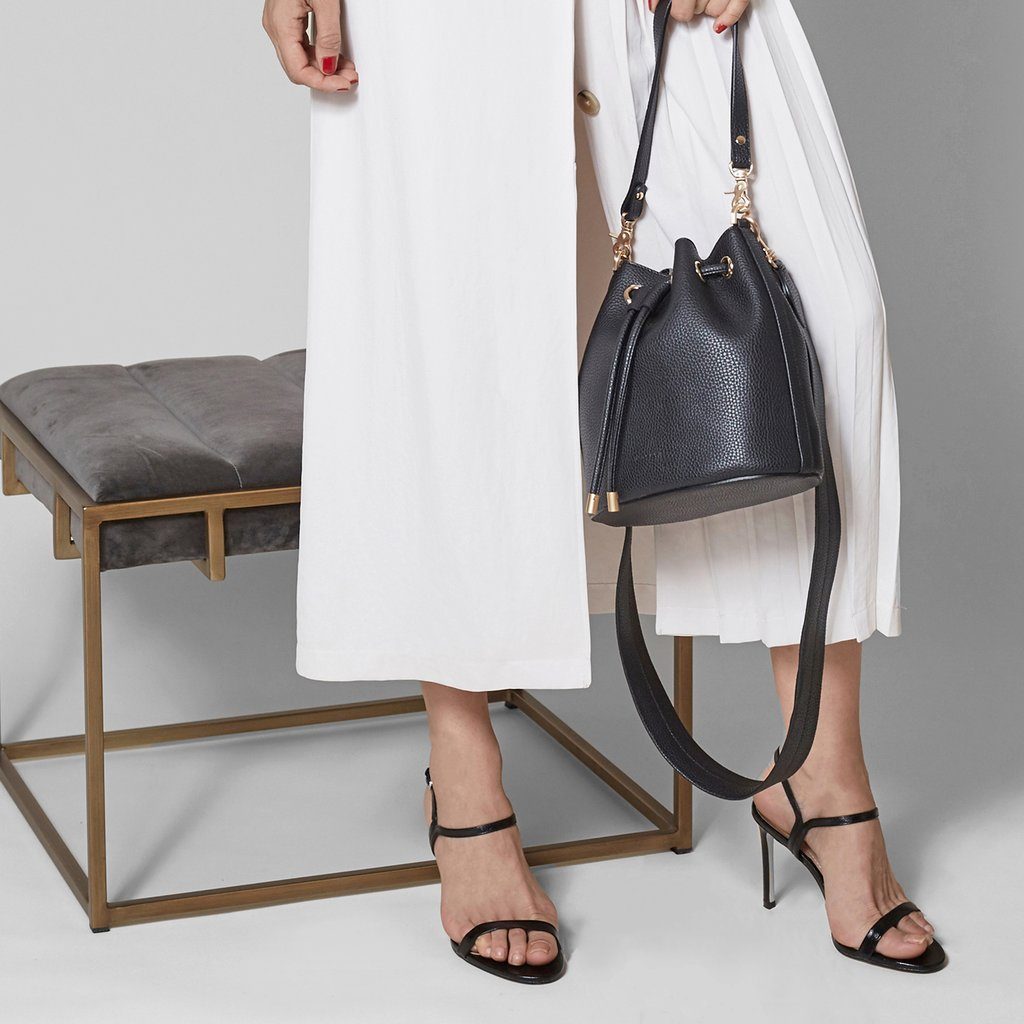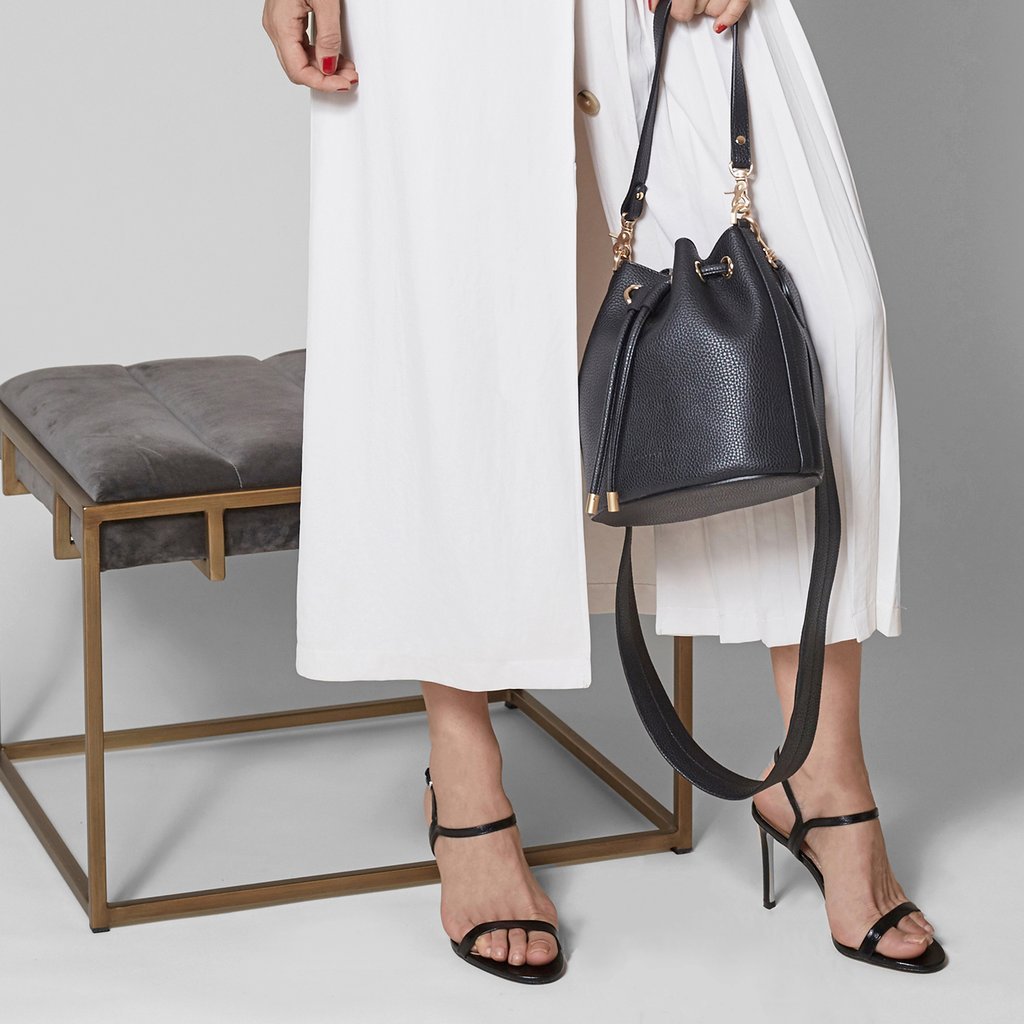 3. Noumenon : vegan women's clothing
La marque Noumenon a été créée par Dena Simaite qui souhaitait allier dans ses collections, l'éthique avec l'esthétique et la sophistication. Les vêtements de la marque sont intemporels et conçus pour que les femmes se sentent confortables dans leurs tenues, tant à l'intérieur qu'à l'extérieur. Les modèles sont travaillés avec des tissus recyclés innovants, et les tissus excédentaires sont constamment réutilisés. La marque originaire d'Amsterdam se fournit exclusivement en Europe pour ses matières premières afin de réduire au maximum le CO2.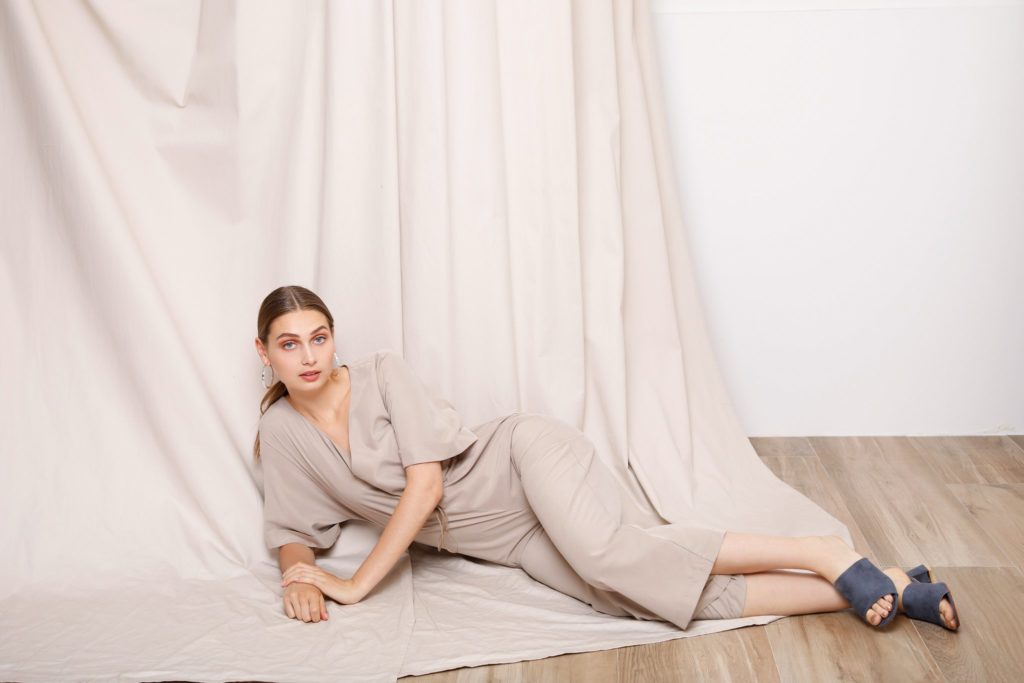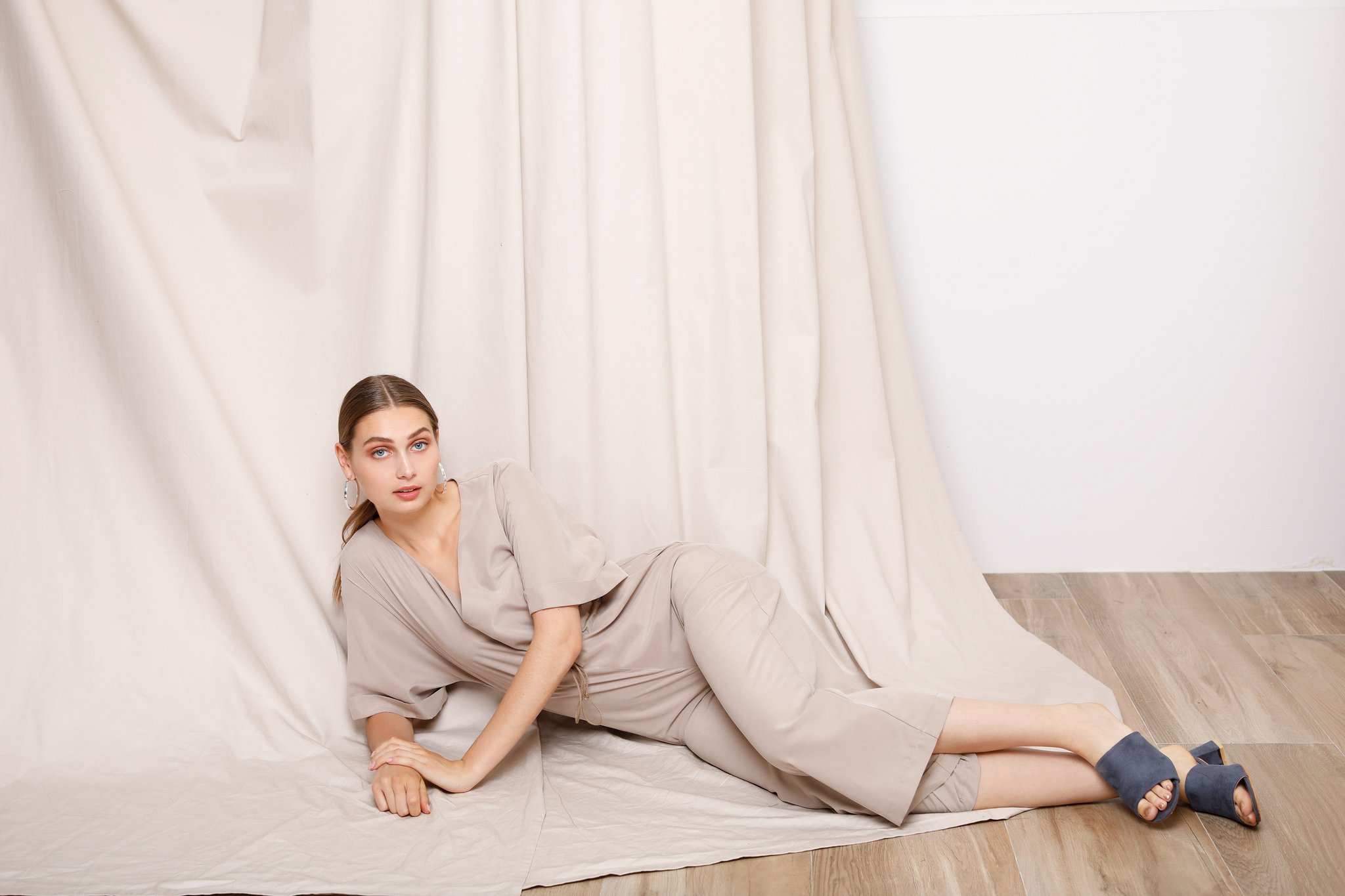 4.Fruit in Veg : original vegan bags with an avant-garde style
Si vous êtes à la recherche de sacs vegans originaux, Fruit en Veg est la marque qu'il vous faut. Cette marque luxueuse qui propose des accessoires au style avant-gardiste, joue sur toutes les textures que l'on retrouve sur le marché du luxe, dont le cuir et la fourrure. C'est donc en jouant avec du faux cuir exotique, de la fausse fourrure, des couleurs vives et des formes extravagantes que Fruit en Veg révolutionne la vegan fashion in his own way.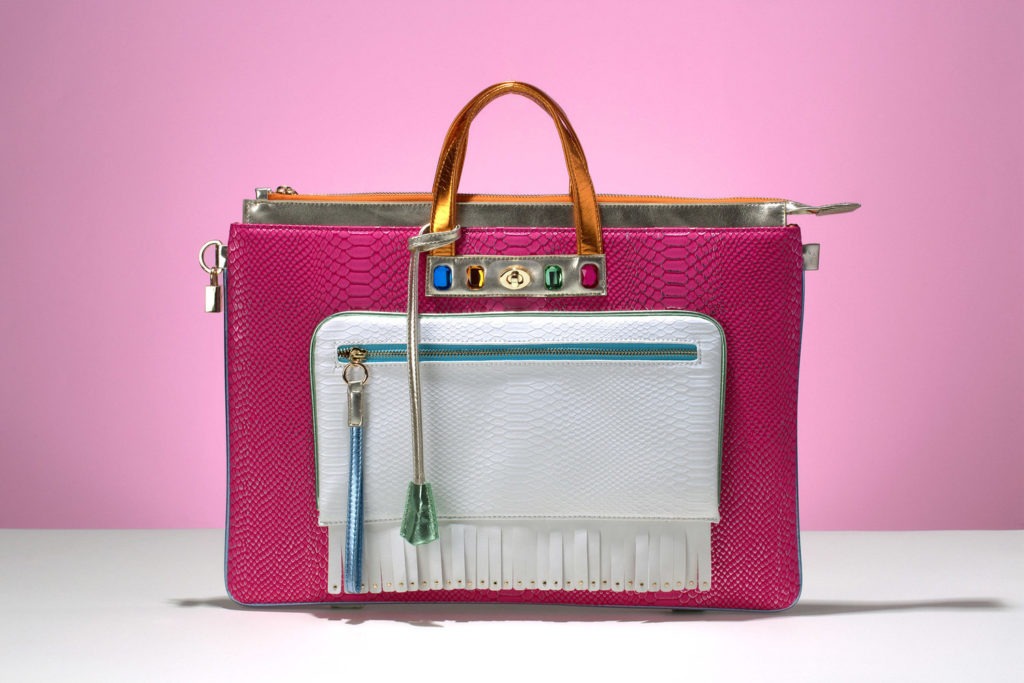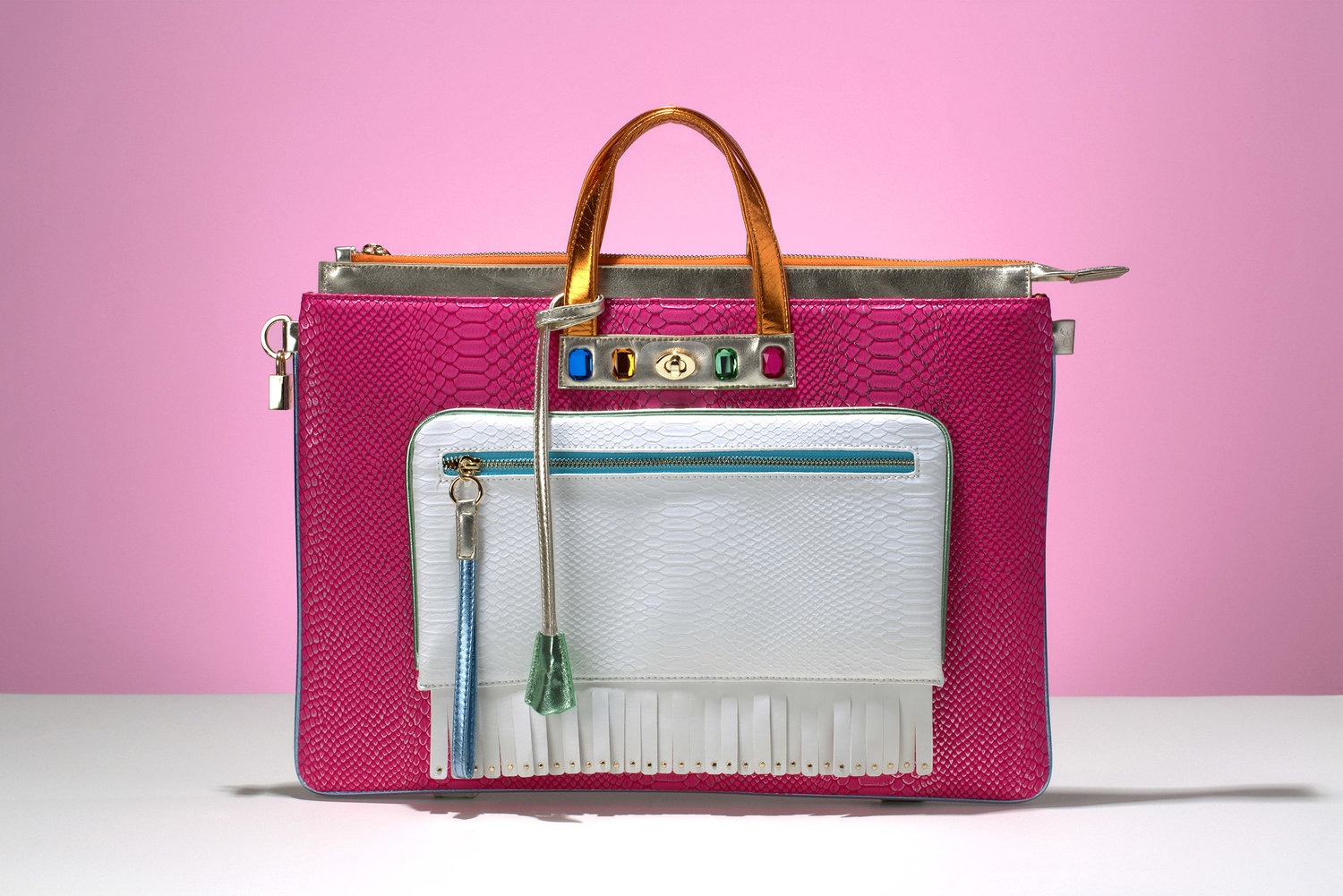 5. Hemp Tailor vegans clothing brand for men and women
Hemp Tailor mainly offers vegan vests, jackets or coats for men and women. This PETA-certified brand favours the use of hemp in the production of its products. It aims to offer durable and comfortable products on the market. Hemp Tailor also uses organic materials (cotton) and recycled materials such as plastic bottles for the lining of fake furs.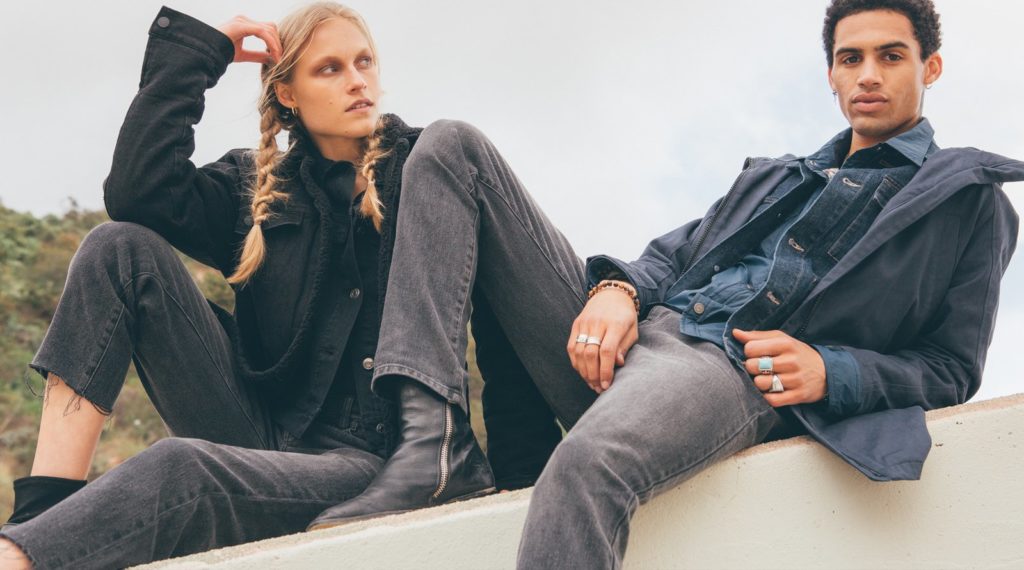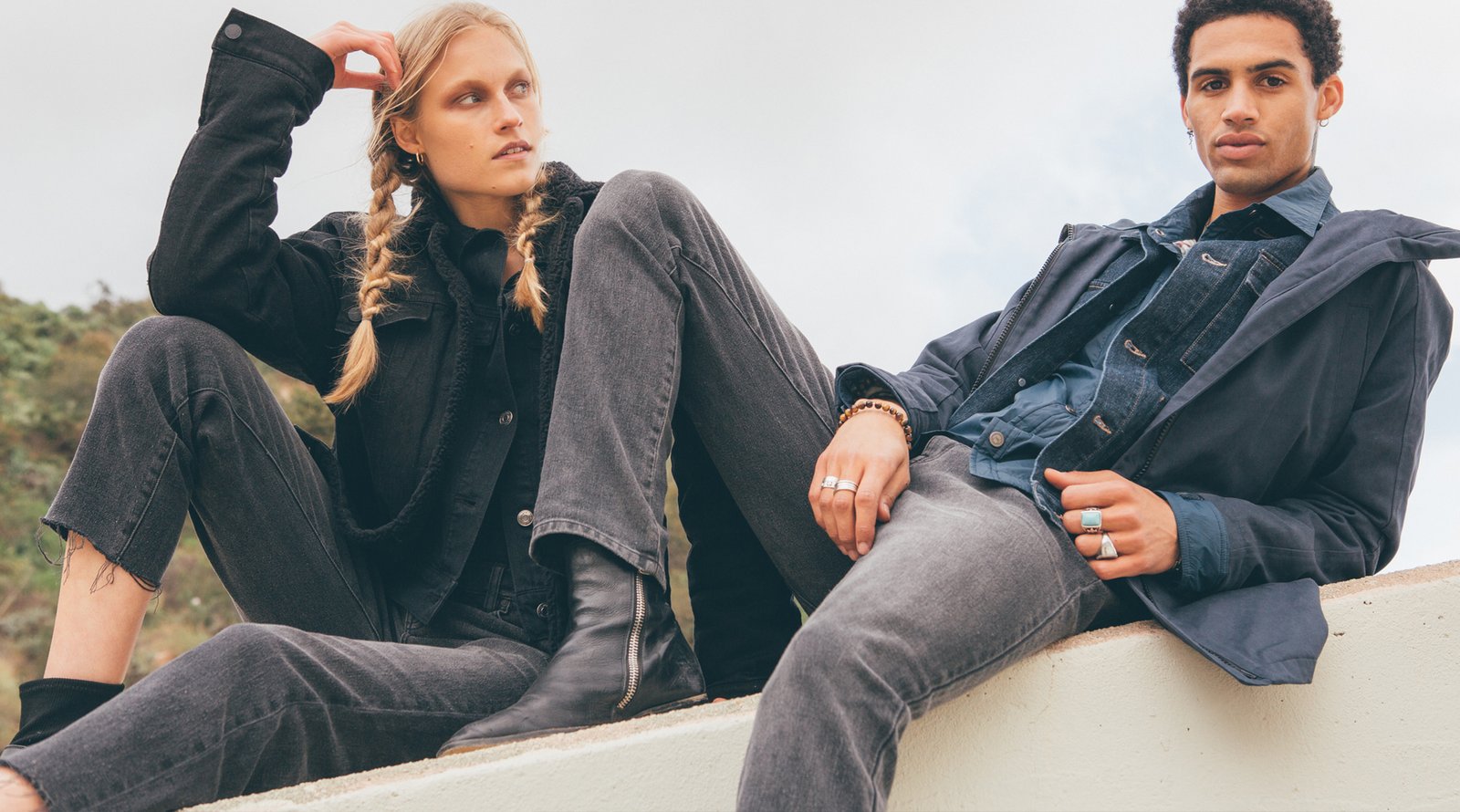 6. Sassyspud : trendy vegan brand
Sassypud is a vegan clothing brand irlandaise tendance, qui propose des looks décontractés. La marque propose des pulls, des accessoires ainsi que des tee-shirt avec des slogans humoristiques vegans. Les vêtements sont produits de manière éthique, loin des usines d'exploitation. Tous les designs sont imprimés avec des encres végétaliennes et respectueuses de l'environnement, Le processus d'impression utilisé consomme 7 fois moins d'eau que la teinture de tissu standard.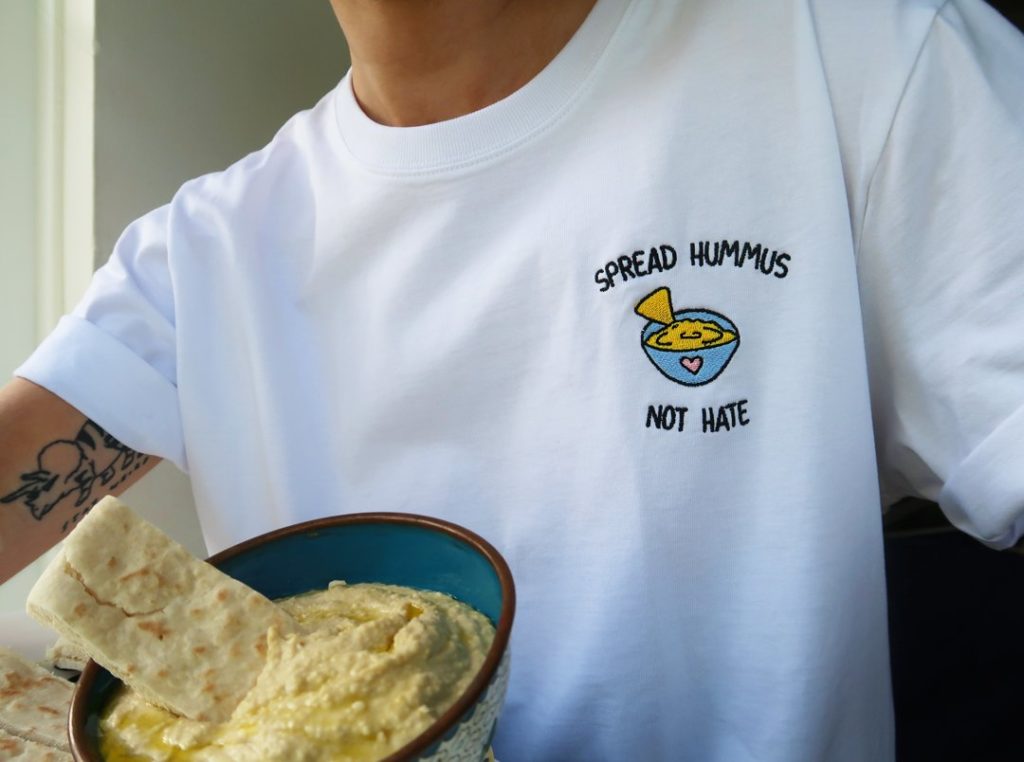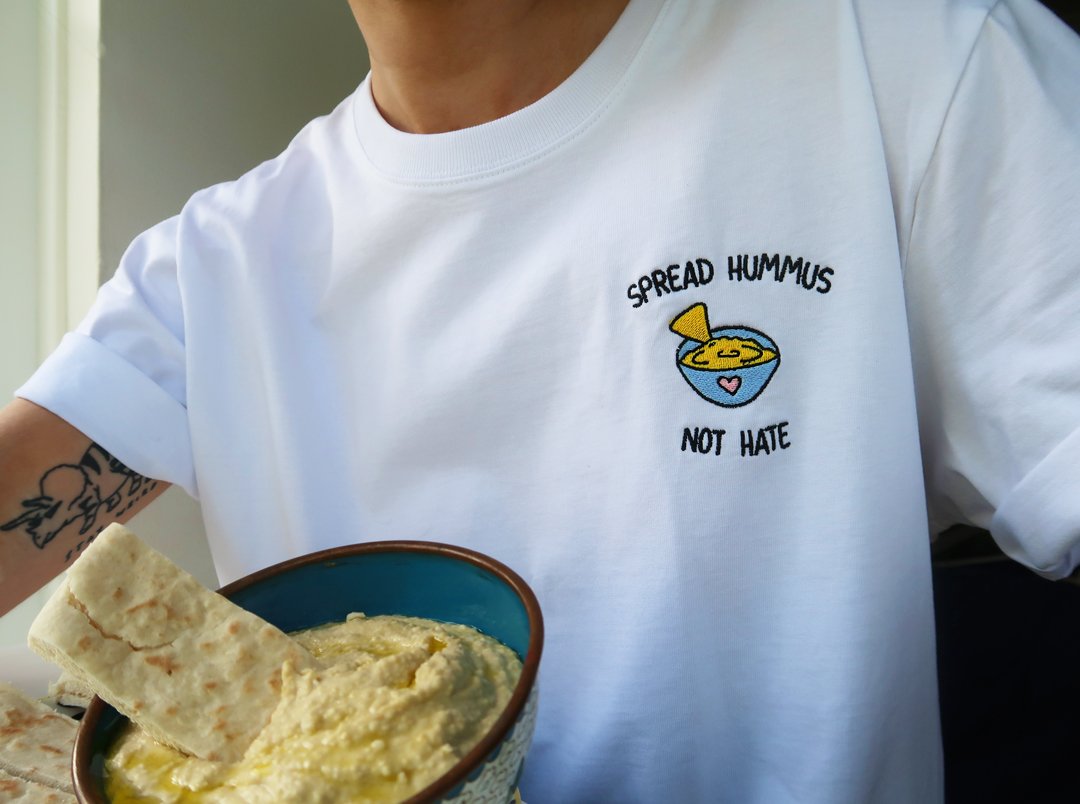 7. Vgn Vibes : mixed vegan fashion
Like its predecessor brand, Vgn Vibes is a vegan brand that offers unisex casual models. Once again, but in a different style than Sassypud, find vegan slogans printed on the products. To source raw materials, the brand works with ethically committed suppliers. Find out more about the manufacturing conditions of the brand Vgm Vibes.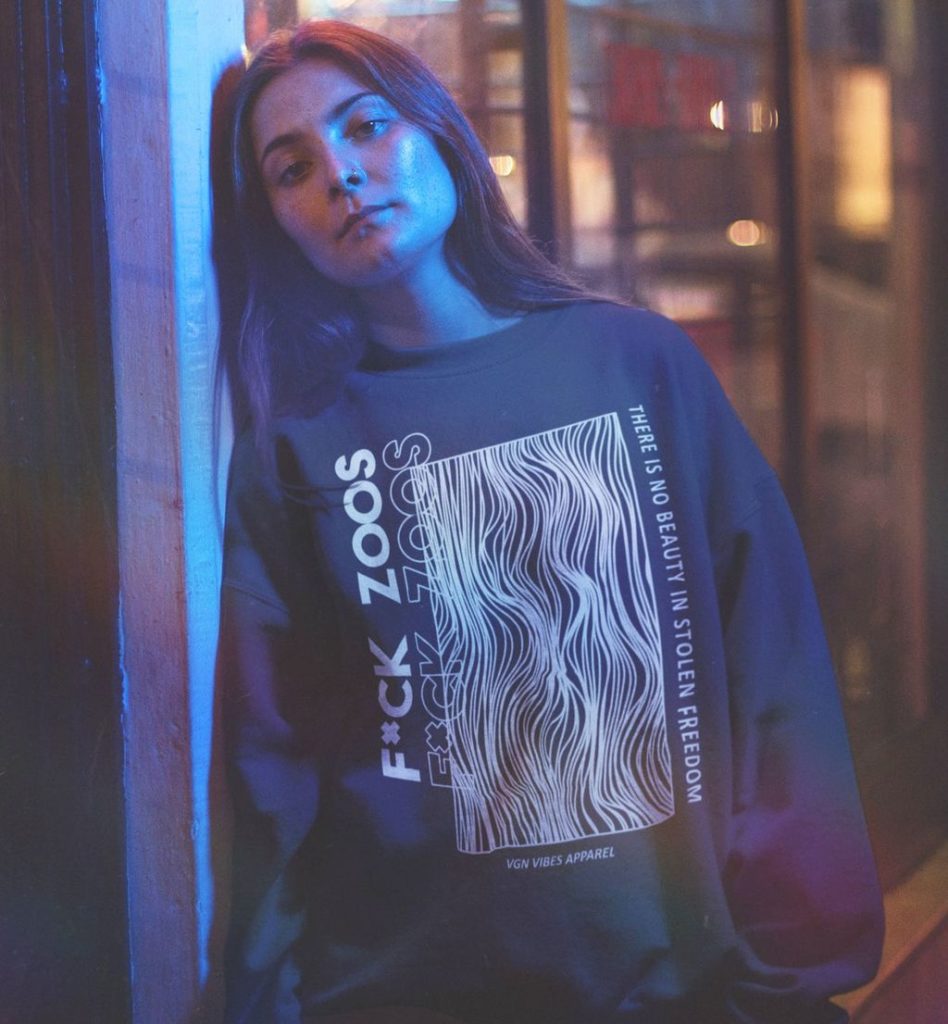 8. Eros and Agape : fashion brand of vegan clothing for women
Eros and Agape is a clothing brand vegan for women. The brand's range of clothing is rather wide. Whether you're looking for skirts, trousers, dresses, tops or vegan accessories, vous pourrez tout trouver sur leur site. Et comme on retrouve souvent de la laine dans les pulls, Eros et Agape ont décidé de proposer des pulls vegans pour vous accompagner les jours plus frais. En plus d'être une vegan fashion brand, la marque propose des modèles éthiques fabriqués avec des matière biologiques.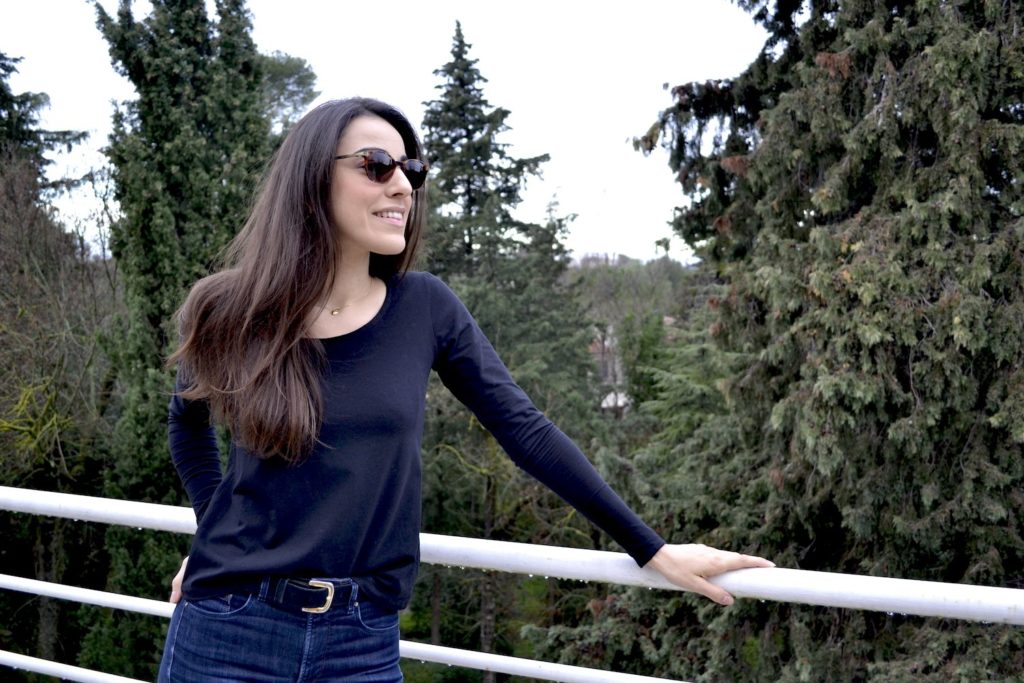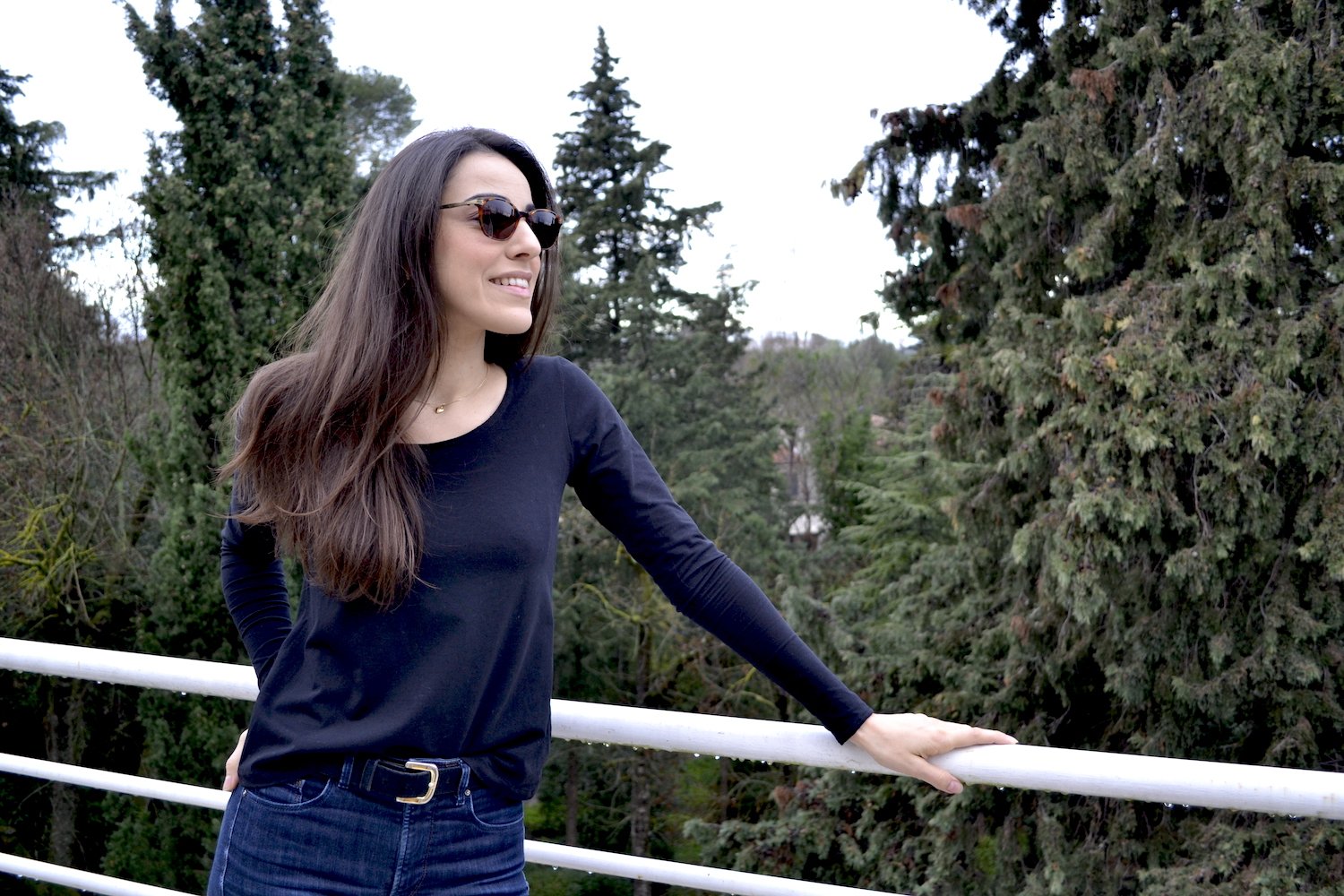 9. Poetics Paris : vegan fashion brand for women
If you are a fan of animal leather clothing but would like to prefer vegetable leather, you will like the French vegan brand Poetic Paris. Through their remarkable pieces, designers Pauline and Cattleya wanted to revisit leather by proposing all the basic animal leather basics that are so hard to part with, in vegan versions. The house is Cruelty Free, 100 % vegan and 100 % environmentally friendly. It is partly in order not to reproduce the fast-fashion pattern and to preserve the environment that Poetics offers only a limited number of models.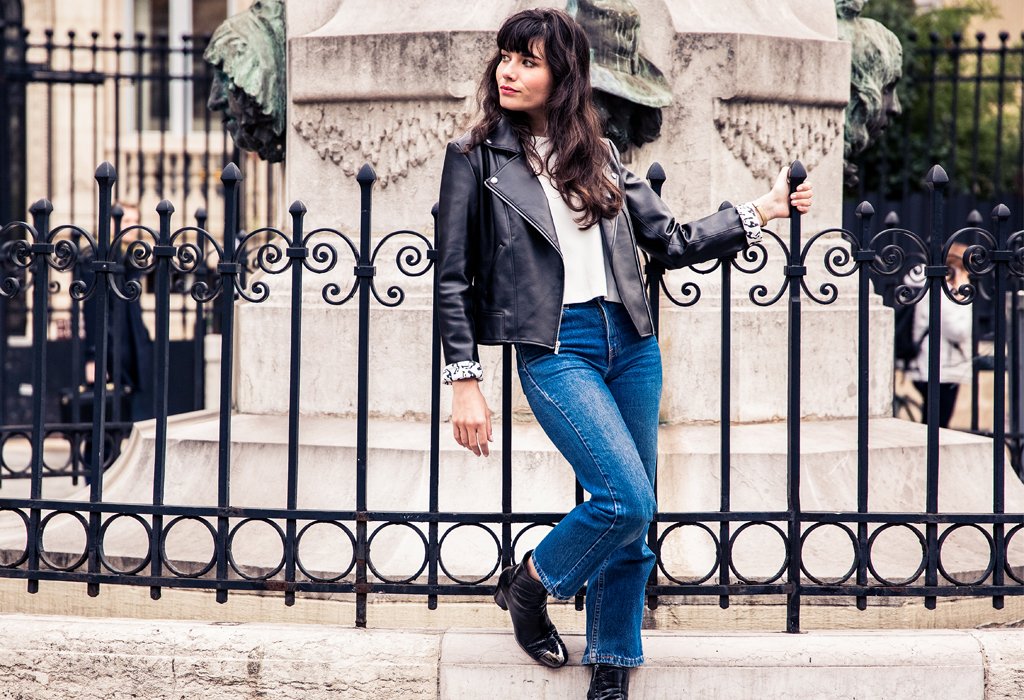 10. AlexandraK luxury vegan bags
AlexandraK is a brand of luxury vegan bags and accessories. Manufactured in their own workshop in Poland, the bags are made from quality materials. The designer calls upon the best specialists and craftsmen in the industry to make all these pieces, including leather craftsmen.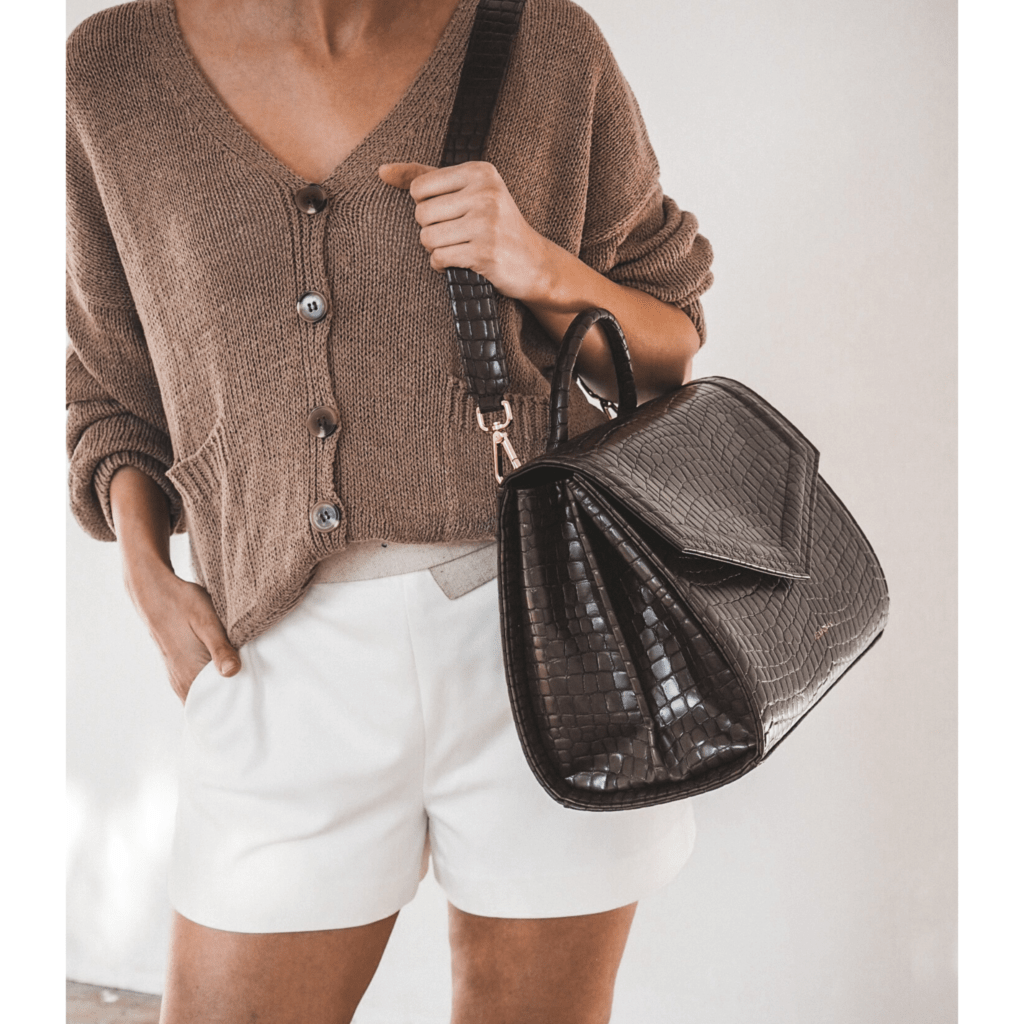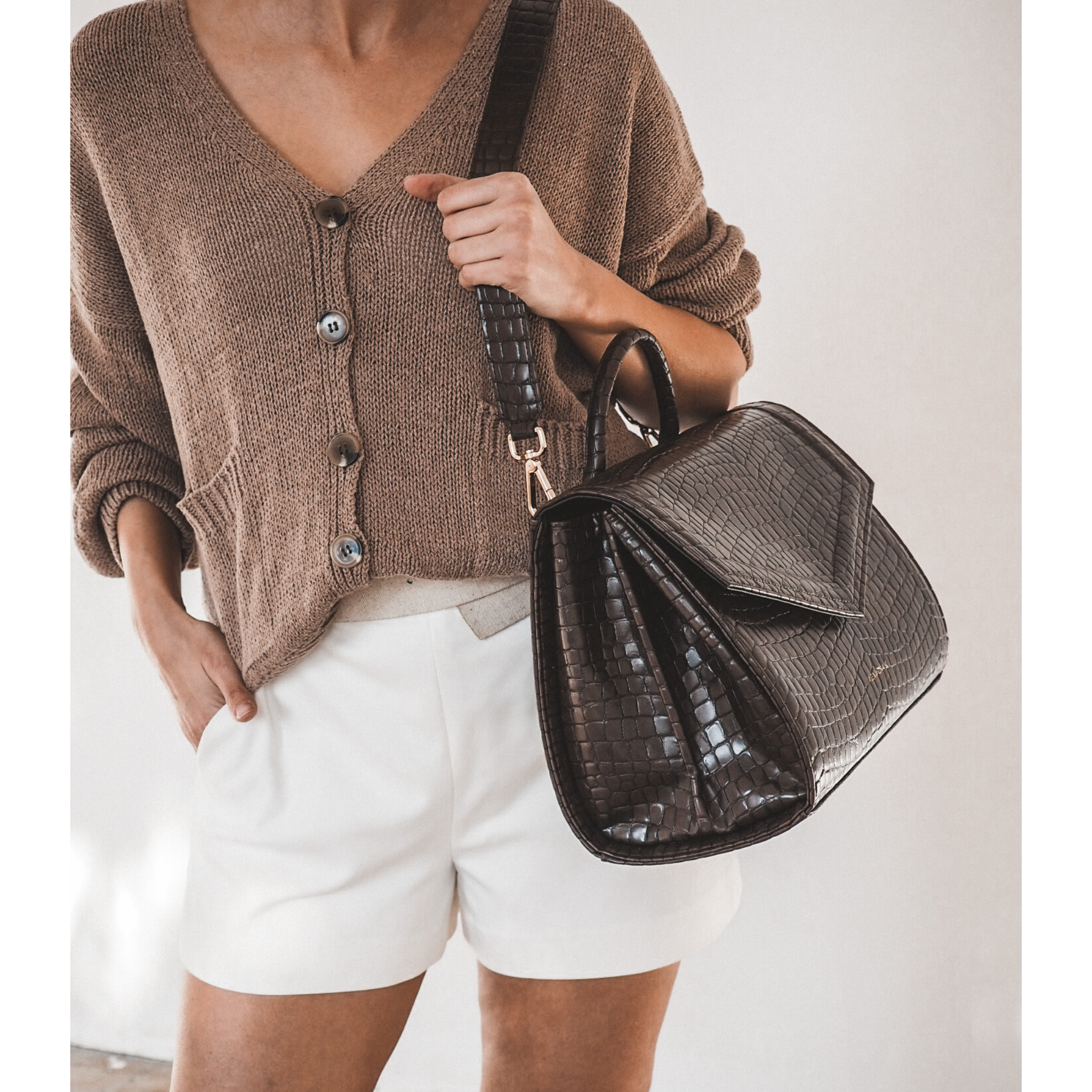 11. Ashoka Paris : Vegan leather goods for men and women
Ashoka Paris offers all types of vegan bags for men and women : backpacks, pouches, handbags, etc. The brand also offers wallets, briefcases and vegan belts. Ashoka's commitment to vegan accessories is based on respect for animal life, respect for and protection of the environment, and respect for human dignity and health.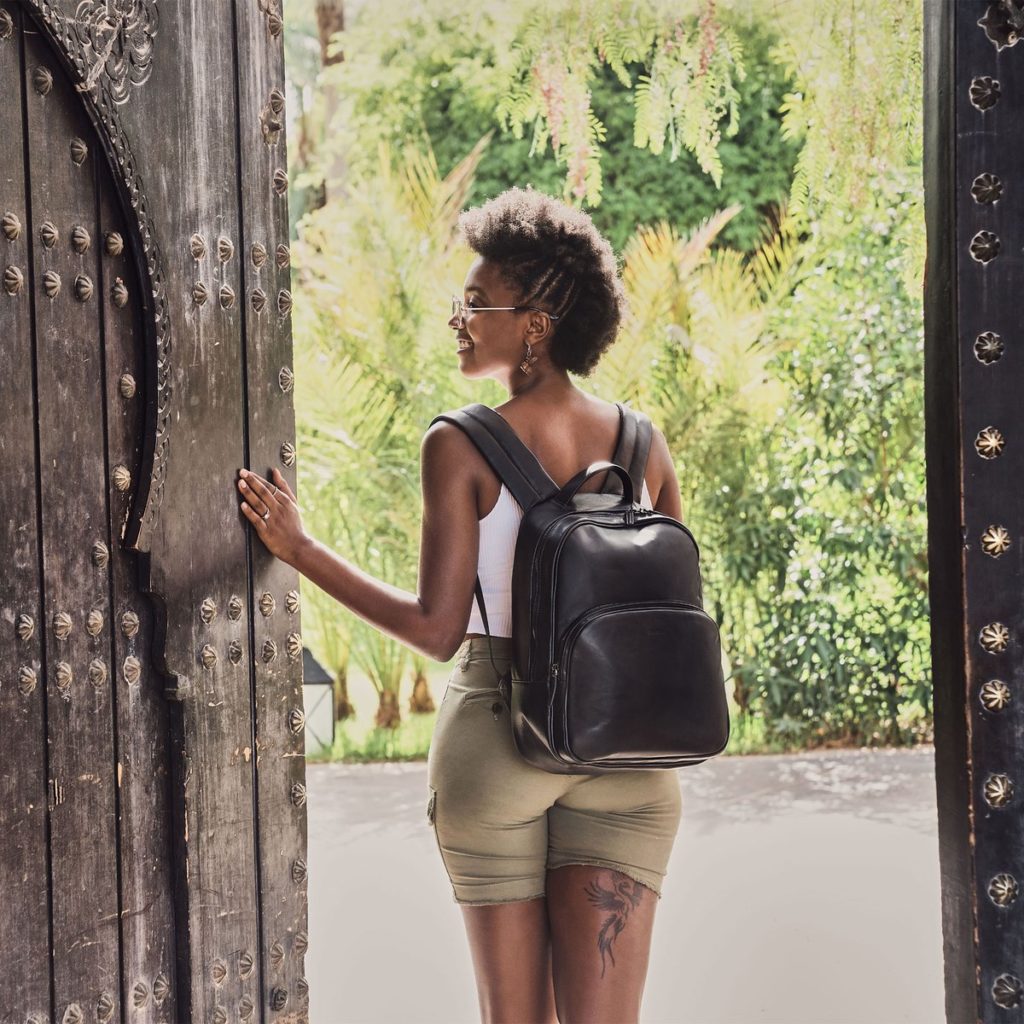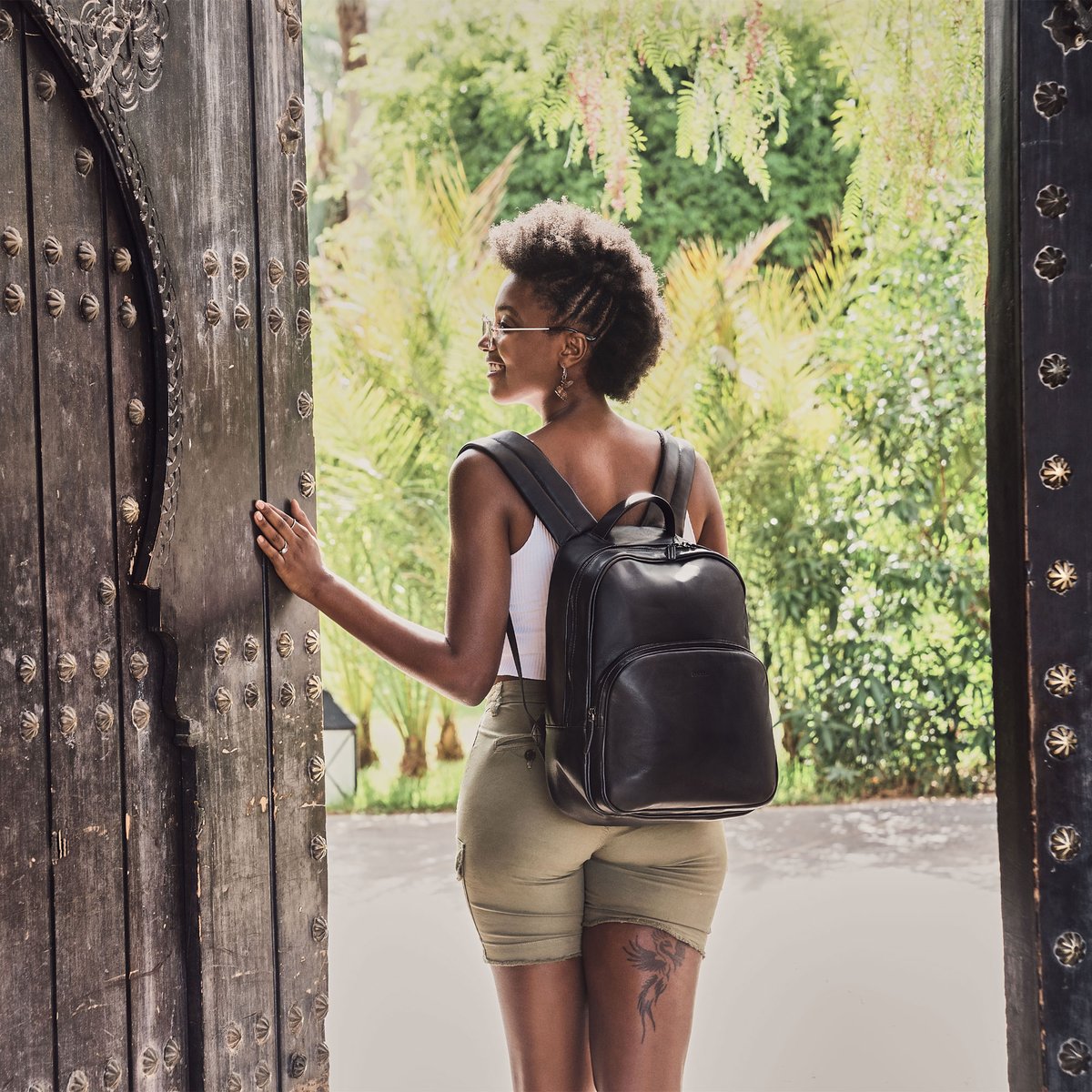 This list ends here, but there are more and more brands ready to make an ethical commitment to offer you fashion clothes and accessories that respect the planet and the living beings that occupy it. If you too are familiar with vegan and ethical brands, share your discoveries and opinions in commentary.