Discover our collection of vegan shoes without leather
What if your next pair of sneakers were vegan shoes?
Consume differently, in accordance with your values
Since the birth of the French and Belgian brand in 2016, the desire to create shoes that are ethics and eco-responsibility remains in Subtle's values. This is why Epsilons are in the continuity of our commitment, always more ethical and in line with your values and ideals. For more details on our choice of create vegan sneakersFor more information, please visit our website.
The vegan Epsilon sneakers, certified Peta-Approved veganare cruelty-free shoes. In other words, they are made without leather or other animal material. Indeed, the animal cause is particularly close to the hearts of vegan people - but not only. For example, our vegan Epsilon sneakers are not the result of animal suffering.
Similarly, since they do not contain leather, they did not require tanning and therefore no polluting treatment such as chromium. The latter is unfortunately widely used in the manufacture of the majority of shoes. The environmental impact of Subtle shoes, without this type of tanning in particular, is all the better for it.
The Epsilons are made in Portugal, in a small workshop carefully selected for its know-how, its ethical commitment but also its working conditions. The director of the workshop, Casimiro, has surrounded himself with a team that works in a family atmosphere. Available from 36 to 46, the Epsilon vegan sneaker was created for men and women. Created in France and made in Portugal, Epsilon sneakers are made using 100% vegan materials, from the upper to the insole and outsole. Learn more about vegan footwearSubtle to the answer to your questions!
Vegan & responsible footwear
vegan Epsilon basketball collection
Far from wanting to impose ideas, Subtle wants to give consumers a vegan alternative and the opportunity to make a difference. In the face of changing attitudes and consumption patterns, be they vegan, ethical or ecological, Subtle wants to provide another option. This is how the Epsilon vegan sneaker was born. Today, we are all aware of the ecological stakes. The new collection of 
vegan Epsilon shoes
 brings a responsible purchasing option and an alternative to leather. Through the use of sustainable materials and the reduction of our carbon footprint, we aim to offer comfortable, durable and eco-responsible footwear. More than a new design, this model is approved by the PETA label. Maintenance is as simple as it is quick and easy:
Subtle tells you how to do it in this article.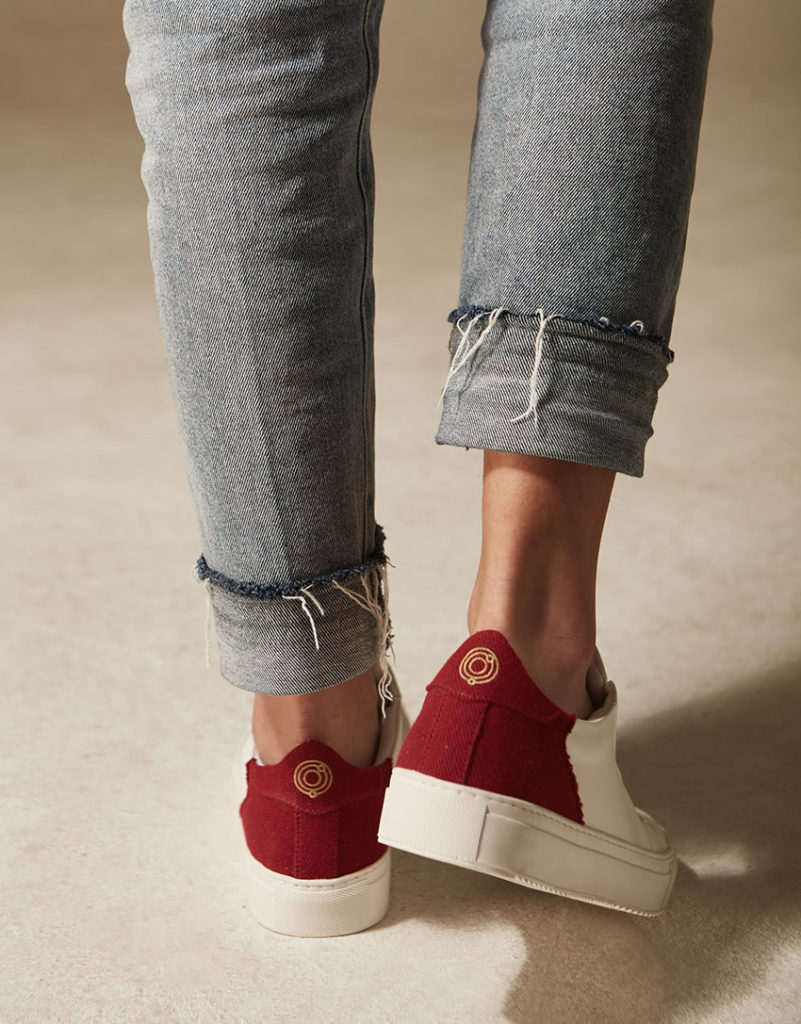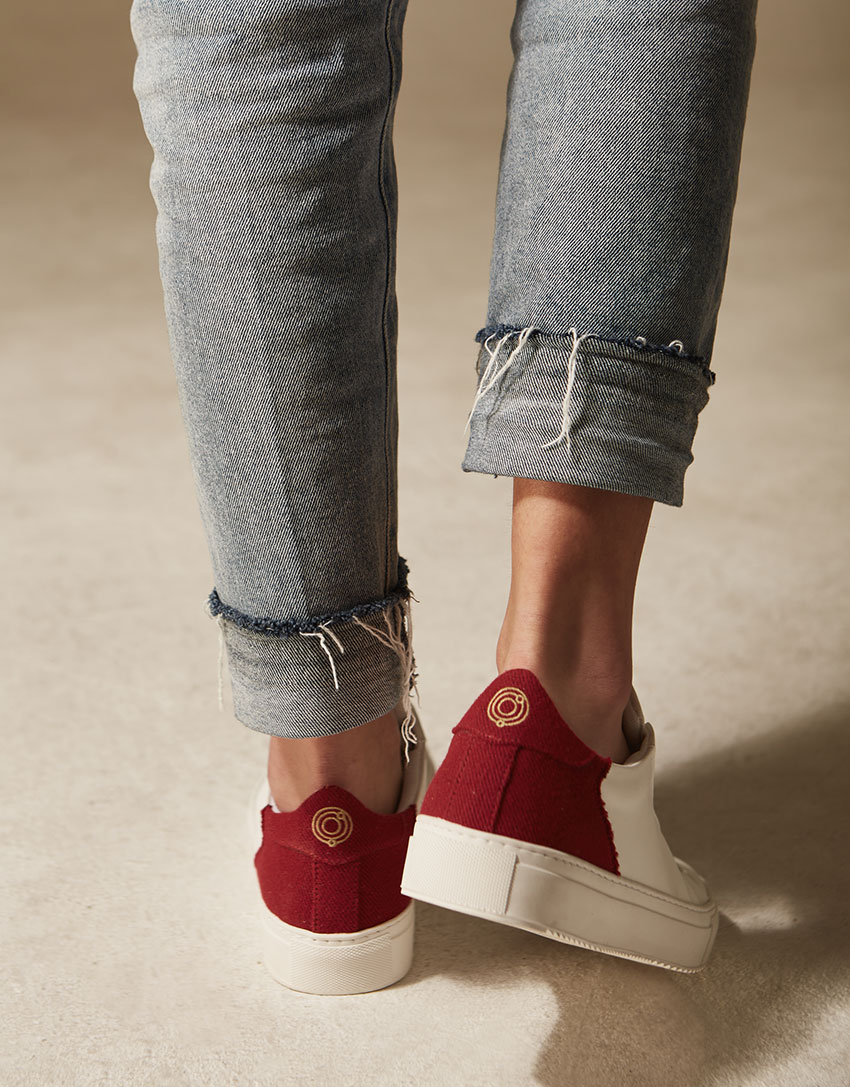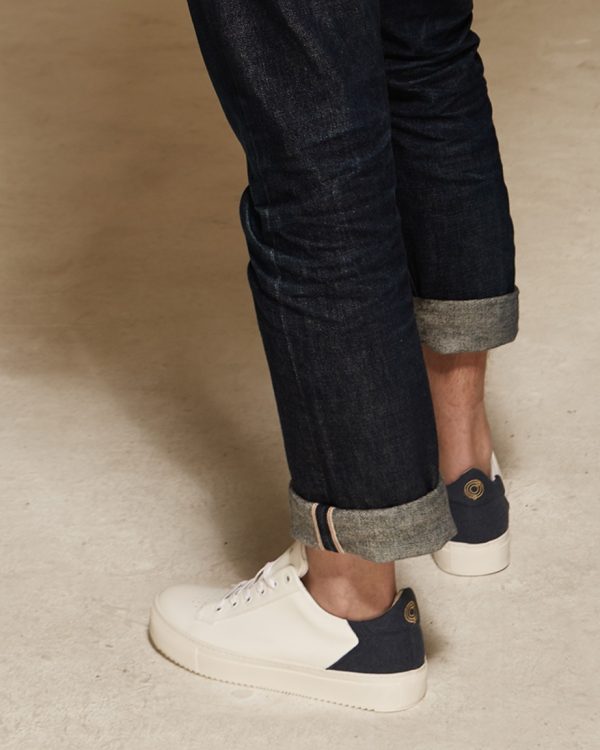 Pairs of vegan and slow fashion shoes
Aware of the slowfashionour shoe brand integrates this logic into its creations. From a purely aesthetic point of view, the minimalism and simplicity of the lines of the vegan Epsilon sneaker gives it a timeless design. Far from being anecdotal, what may appear to be a detail is actually the antithesis of fastfashion.
When the race for the latest trend pushes you to buy more and more, Subtle offers models that can be easily combined with all your outfits, whether chic or casual. You don't need a closet overflowing with twenty pairs of shoes that stack up to fit all occasions. The Epsilon is easy to wear, withstands the weather and fashion seasons, so you can wear less but better. To privilege quality over quantity is to consume useful, reasoned and responsible consumption.
Vegan shoes
approved by PETA
Manufacturing methods, materials used and sensitivity to ethics are constantly evolving. Today, a desire to consume better brings more and more people together. This choice must find an answer among brands and manufacturers. This is why Subtle is keeping pace with the evolution of society by offering models worthy of alternative consumption.
Who better than PETA can support our desire to create a vegan sneaker? We are proud to be a part of the PETA-Approved Vegan "and to receive the support of an association with a solid reputation. This label certifies Subtle's commitment through the vegan footwear Epsilon. 
We want to bring more transparency to the ever more discerning consumer. The values of the work undertaken by PETA help us to reassure you about the quality and authenticity of your purchase. This label certifies and recognises fashion products whose manufacture contributes to a fashion that respects animals. The Epsilon is therefore certified as a vegan sneaker, thanks, among other things, to its upper in imitation leather, commonly known as vegetable leather. With no animal origins, this model of sneakers will suit both people concerned about animal welfare and people concerned about their impact on the environment.
To take our ethical approach even further, we are continuously working on the next Subtle models. Among our objectives, we would like to release a model including recycled materials, whether it is recycled plastic or recycled polyester, or even using a vegetable material such as organic cotton for example.
Most of our sneakers are unisex. Both inspired by the principles of timelessness and fluidity of gender, Subtle offers the majority of its vegan sneakers from 36 to 46, for men and women alike.
Among our models of vegan sneakers for men and women, the white sneaker vegan lino will match a craving for neutral vegan sneakers. It will then be the all-purpose pair that will make both your neighbour and your neighbor jealous.
Easy to wear, our sneakers are available in different colours and will match all your styles without any risk of taste fault. For a romantic evening, a lunch with friends or a day at work, our vegan sneakers for men will go with all your outfits, from the most casual to the most elaborate.
With the exception of vegan sneaker Epsilon Satin and vegan basketball Metzikall our vegan shoes are for men and women. These last two models, one satin and the other with gold details, are for women who are less in the timelessness and neutrality of our other vegan sneakers for men and women.
For those who, on the contrary, are looking for vegan sneakers that escape the trends and their temporality, the white and indigo Epsilon models for example, or the Epsilon in black vegan leather are made for you. Whatever your outfit: they will be your allies for all occasions, effortlessly combining style, ethics and veganism.
Timeless design, line neutrality and matching all looks, from the most causal to the most neat, our vegan sneakers for men, women and more fit all styles and genres.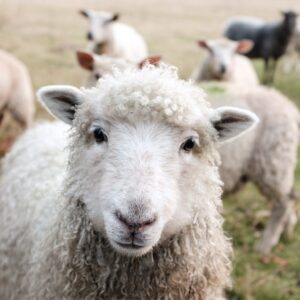 In an advertisement, in a blog or in a conversation, you must have heard it: "vegan". This word implies a set of
Read more "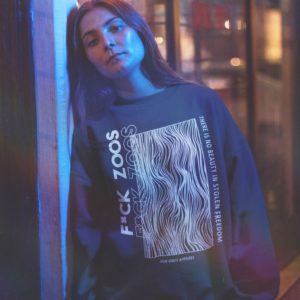 You now have your vegan Subtle Shoes and you want to push your vegan consumption to the next level.
Read more "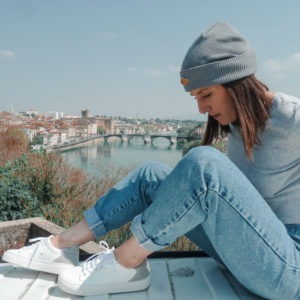 Subtle Street Style is back for your greatest pleasure with new visuals and a new interview. After the
Read more "